Health Check Program
A List Events International has partnered with Lufthansa German Airlines to launch a first of a kind health check program for discerning Chinese professionals. An experience that combines the natural beauty of Munich, Bavaria's capital city, with the finest preventative medical treatment provided by Germany's leading Diagnoseklinik.
Health is an irreplaceable asset, and now you can protect that asset in a manner that is truly suited to exacting standards and a demanding schedule. Human capital is at the core of any successful organisation, and in today's competitive markets, investing in the health of key executives is now more important than ever. With a commitment of only four days in its simplest form and only two days out of the office, this program is available for individuals or small groups, providing the security and confidence of a preventative medical experience at one of Europe's finest diagnostic clinics, with minimum disruption to a busy executive schedule.
The program is an executive experience from start to finish including business class flights, VIP transfers, accommodation in the five star Bayerischer Hof Hotel, limousine transfers and tours, plus Chinese speaking guide throughout.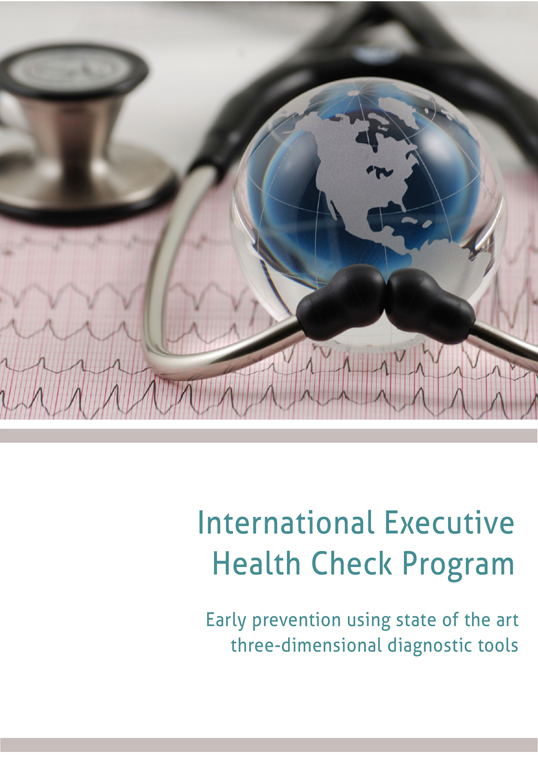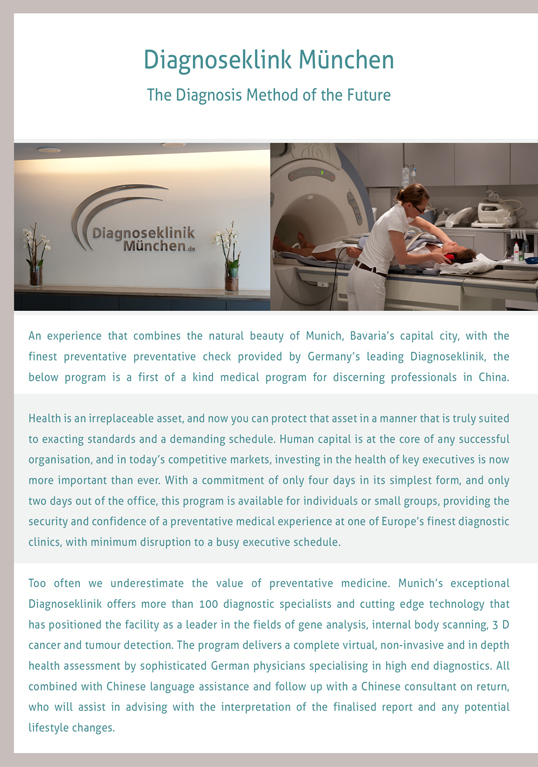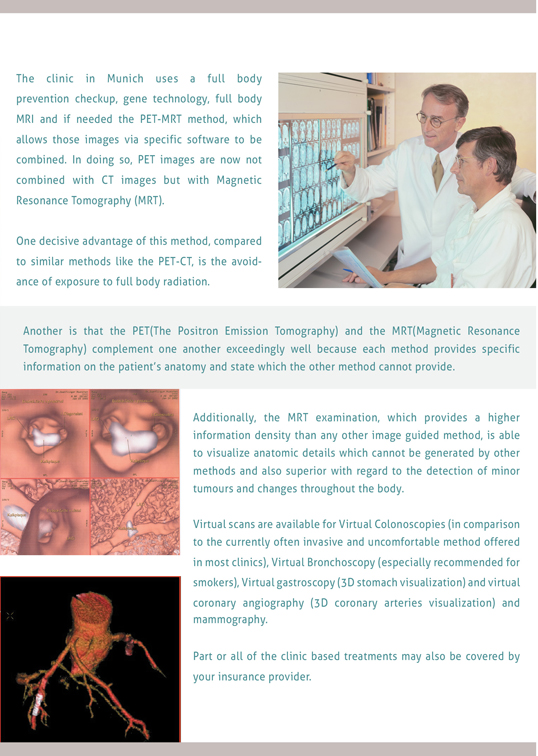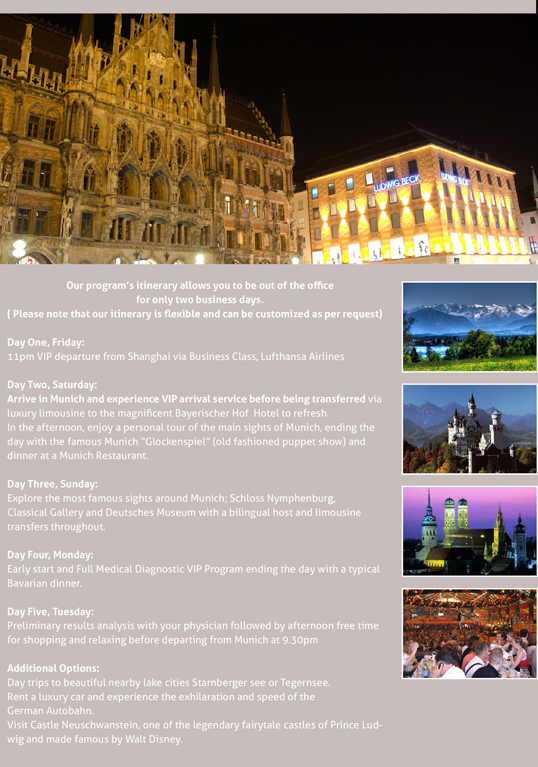 Please note that travel packages can be varied and adjusted to different budgets. The above package is an all inclusive VIP package catering to the client who would like all details to be taken care of.
Special offer with Lufthansa German Airlines– discounts for standard airfares
Lufthansa German Airlines offers discounts to eligible passengers (Patients undergoing medical treatment in Munich, their family members or any persons accompanying the patient).
For attendees travelling on Lufthansa German Airlines services to Global Healthcare Mobility Partner Programme, discounted price for standard airfares in Business Class have been negotiated. Participants can choose to fly to Munich, Germany any time between 01/08/11 to 31/07/12.
For Miles and More or Star Alliance card holders, full mileage can be accrued.
To make your reservation, please contact us on vip@alistint.com or 021 6248 1502.
To download the brochure, please click here
Click here to watch Xie Hui's experience of the Executive Health Check Program